Unlock the Power of this Automated Content Marketing Tool to Attract More Visitors to Your Website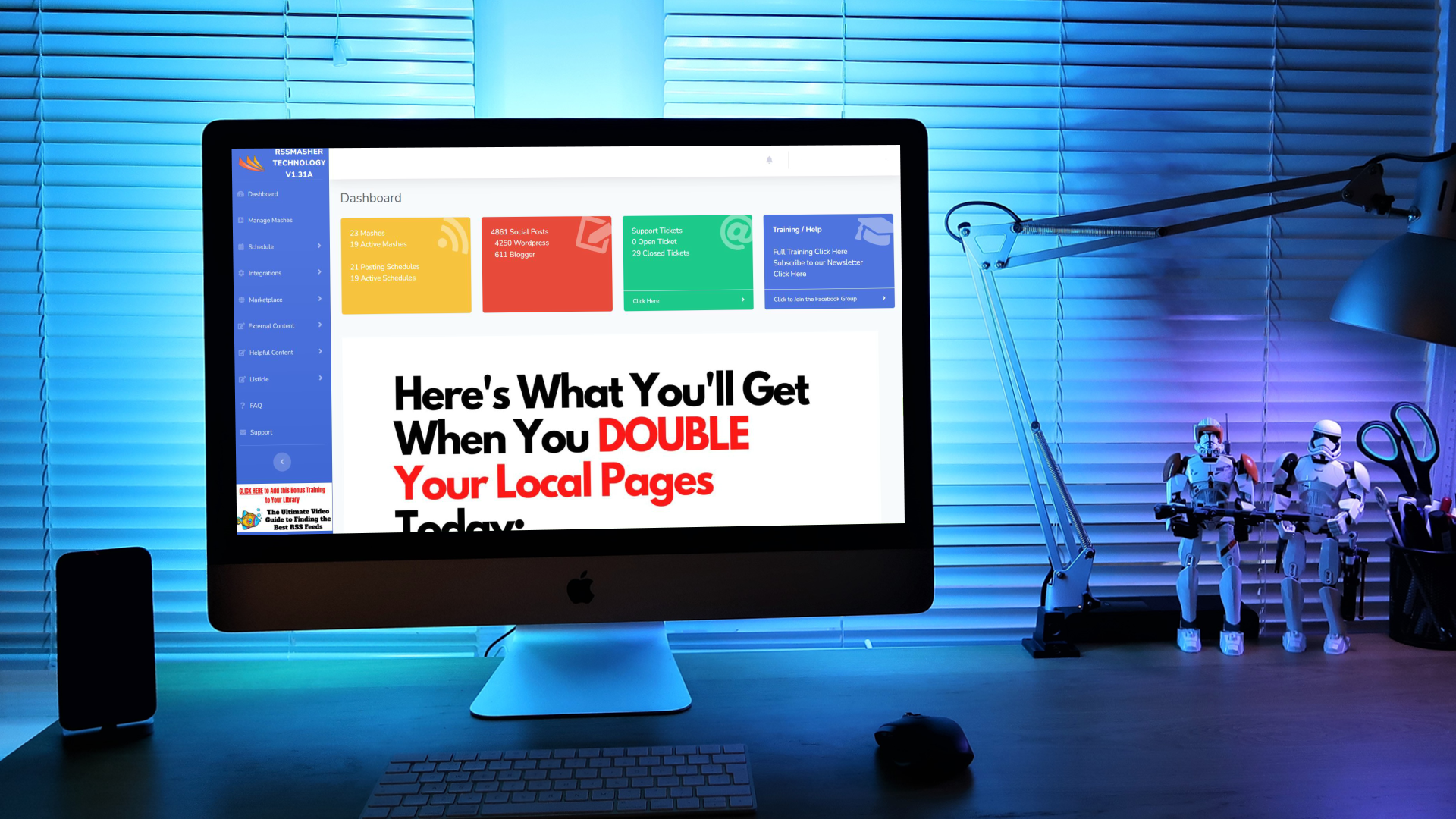 In this digital age, content marketing has evolved beyond the manual creation and distribution of content. The advent of automation has transformed the way we approach content marketing, making it more efficient, streamlined, and effective. At the forefront of this revolution is RSSMasher, an innovative software tool that combines the power of RSS feeds with automated content creation (AKA, autoblogging).
"48% of marketers claimed they automated content." MarketSplash.com
Ready to discover how RSSMasher Technology can streamline your content marketing efforts and give your websites a boost in traffic? Let's dive in!
Short Summary
Harness the power of RSS Masher Technology to curate and create tailored content for your audience.
Create custom mashes from multiple RSS feeds to slice & dice content to meet your needs.
Save time automating the sourcing, publishing, and syndication of trending content.
Automated features such as keyword filtering, authority link insertion, keyword-based affiliate link insertion, and banner ad insertion facilitate efficient content creation.
Enjoy exclusive benefits with a flexible pricing plan and a 14-day money-back guarantee plus ongoing version updates.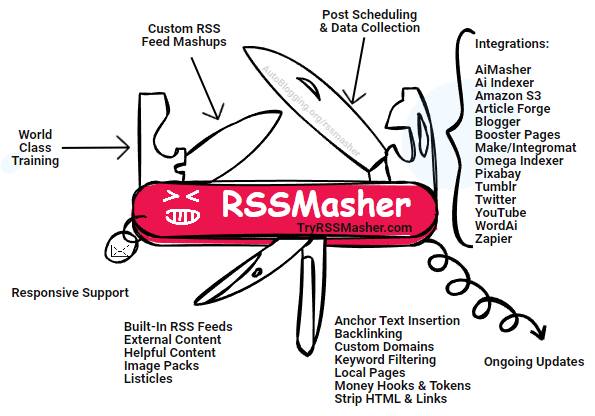 RSS Definition – Really Simple Syndication (or Rich Site Summary or RDF Site Summary). It's a standard way that websites make their content available for syndication (sharing it elsewhere).
Mash Definition – A "mash" is RSSMasher's element for managing incoming RSS feeds. A mash is a collection of RSS feeds, and it allows for the manipulation of the feeds content.
Before RSSMasher Technology
Before RSSMasher came along, I was tripping all over the various WordPress RSS plugins, trying to get them to work and being frustrated with their idiosyncrasies and limitations. I nearly gave up.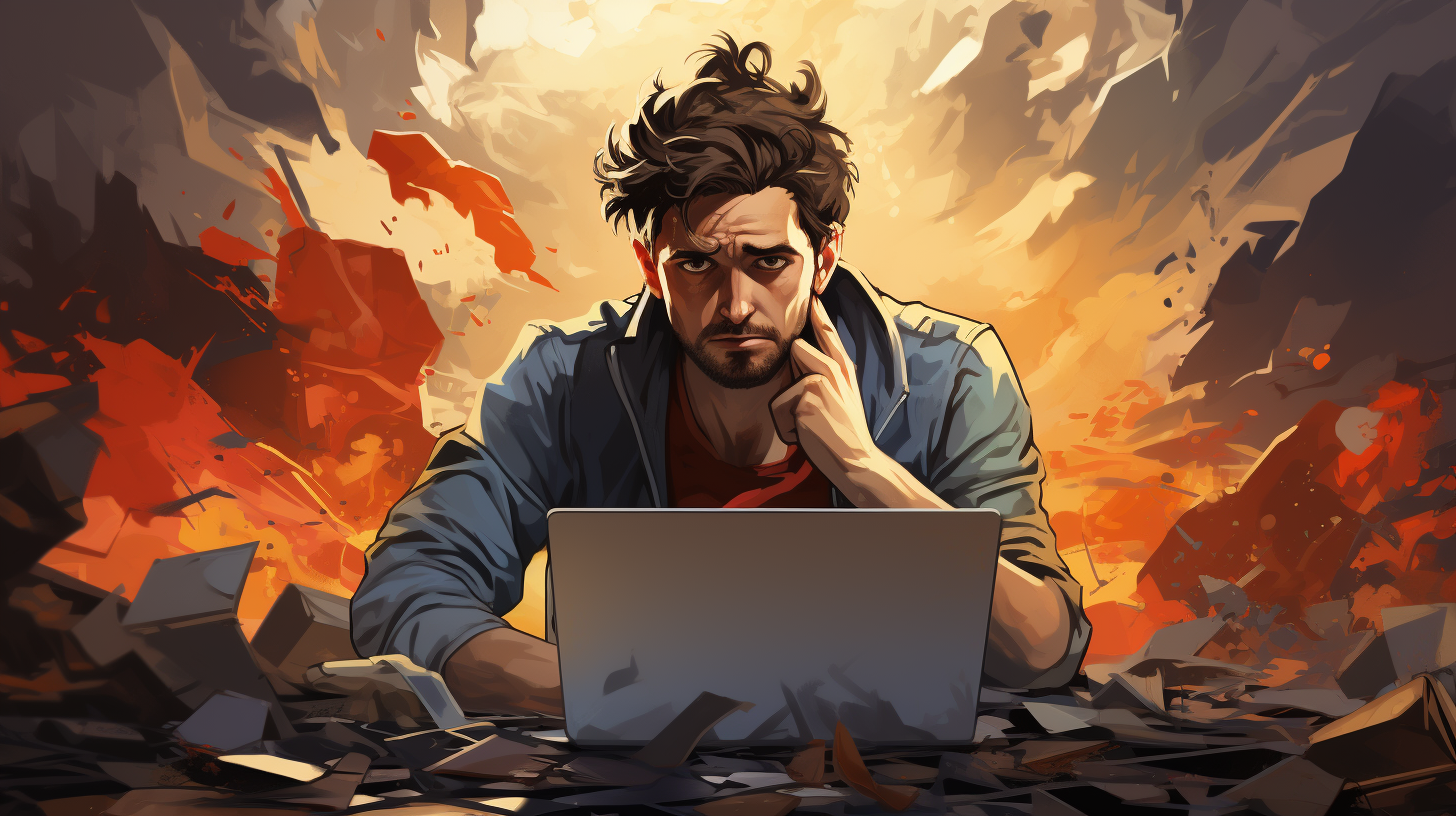 Then along came one of those webinar notifications we marketers receive in our inboxes – this one about some new piece of software that was a new way to manipulate and post RSS feeds. Curious, I signed up for and attended the webinar. Once I heard the product creators, Damon Nelson and Wayne Atkinson, talking about their new RSS management SaaS (Software as a Service), I realized it was what I had been looking for all along but couldn't find.
I purchased it as quickly as I could. I was so excited that I brought my laptop with me on a Hawaiian vacation we were leaving for so I could watch the training videos while my wife and son were running around on the island. I've used it daily since I got it set up.
Understanding RSSMasher
Harnessing the power of RSS feeds, RSS Masher Technology offers a robust solution to content curation and original content creation. This multifaceted tool combines various RSS feeds, allowing you to tailor content that resonates with your audience. With built-in RSS niches, the capability to import additional RSS feeds, and even YouTube videos, RSSMasher empowers you to create custom RSS mashes.
But what does this mean in practice? Let's delve deeper.
Content Curation with Built-in RSS Niches, Importing Additional RSS Feeds and Importing YouTube Videos
Search engines place value on a website having fresh content. Many marketers choose to get a continuous supply of fresh content for their websites via curating content from other websites.
Content curation is the cornerstone of a successful content marketing strategy, and RSS Masher Technology makes this process a breeze. With built-in RSS feed niches, you can quickly curate content across a range of categories, such as popular news feeds, sports, entertainment, lifestyle, health, and more. But what if you want to curate content beyond these niches? RSSMasher has you covered.
RSS Masher Technology allows you to import additional RSS feeds from any website or blog, filter them by keyword (positive keywords and/or negative keywords), and give you total control over the content you share. In addition, RSSMasher doesn't just stop at text content. With the ability to directly import YouTube videos, you can incorporate video content into your curation effortlessly.
So whether you're sharing the latest news article or a trending YouTube video, RSSMasher ensures your content remains fresh and engaging.
Creating Custom RSS Mashes
RSSMasher takes content curation a notch higher with the creation of custom RSS mashes. By combining multiple RSS feeds into one custom feed, RSSMasher creates a unique stream of content that can be automatically posted to your websites and social accounts.
The process is straightforward – combine content from different RSS feeds, incorporate your own money hooks, links, and voila – you have a custom RSS mash. With RSSMasher, you're not just curating content but creating a unique blend of information tailored to your audience's interests.
Creating Your Own Content with RSSMasher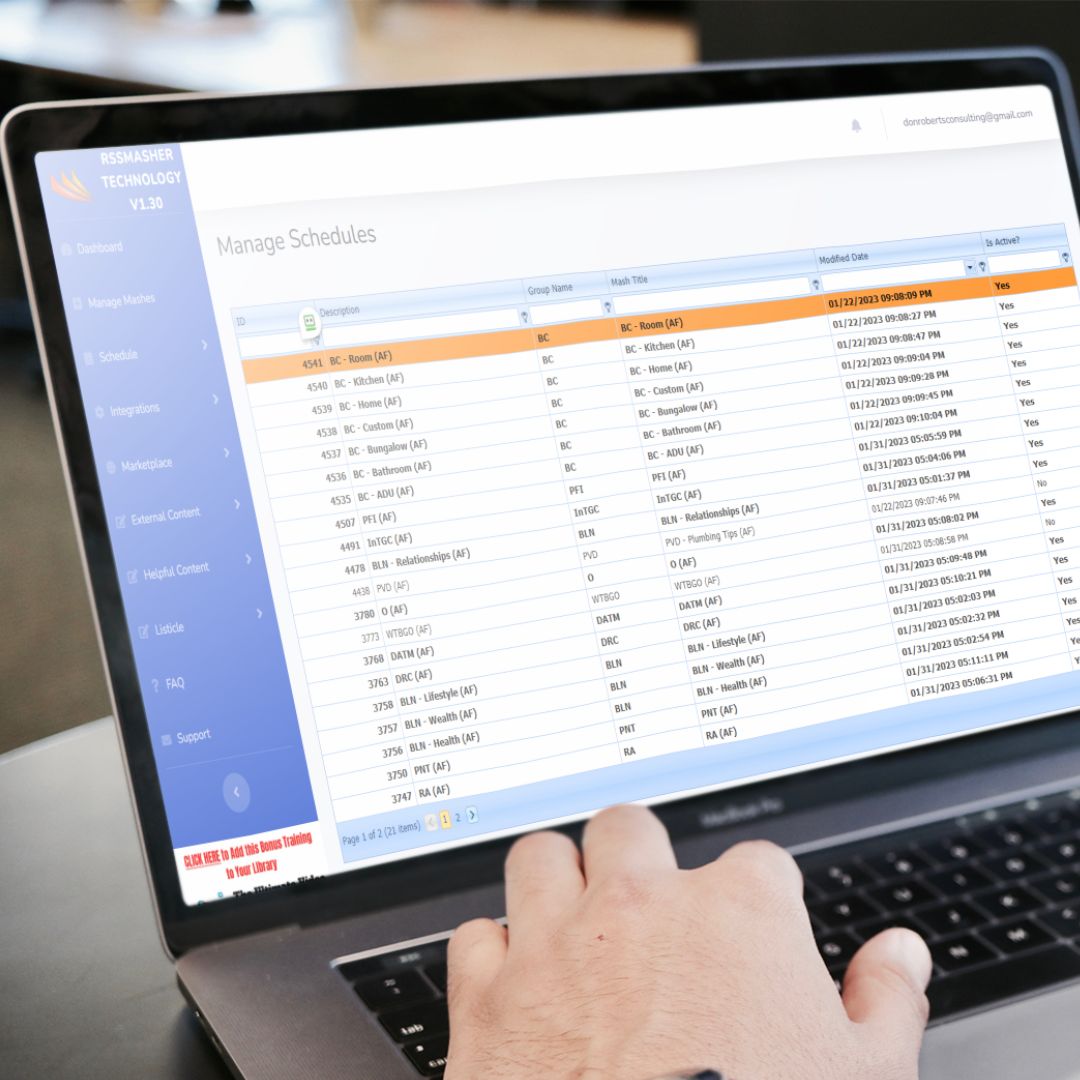 Beyond content curation, RSSMasher is a powerful ally in content creation. With features like automated content creation, authority link insertion, affiliate link insertion, and banner ad insertion, RSSMasher simplifies the content creation process. But that's not all. RSSMasher also integrates with a host of other tools like Article Forge, AiMasher, WordAI, and Google Sheets, further expanding its capabilities.
Let's explore these features in detail.
Automated Content Creation
Automated content creation has revolutionized the way we approach content marketing. By leveraging technology, the process of creating, distributing, and managing digital content has become more efficient and precise. With RSSMasher, you can automate content creation by curating content from integrated RSS niches, importing additional RSS feeds, and importing YouTube videos.
The advantage? You save time and resources without compromising on the quality of your content. Automation also ensures that your content is uniform and up-to-date and can be tailored to target specific audiences. With tools like RSSMasher, Article Forge, AiMasher, and WordAI at your disposal, automated content marketing has never been easier.
Automated Authority Link, Affiliate Link Insertion, and Banner Ad Insertion
RSSMasher is not just about creating content. It's about creating content that generates revenue. With features like automated authority link insertion, affiliate link insertion, and banner ad insertion, RSSMasher helps you monetize your content effortlessly.
Whether you're incorporating links to expert authority posts or integrating affiliate links and banner ads, RSSMasher ensures that your content is not just engaging but also profitable.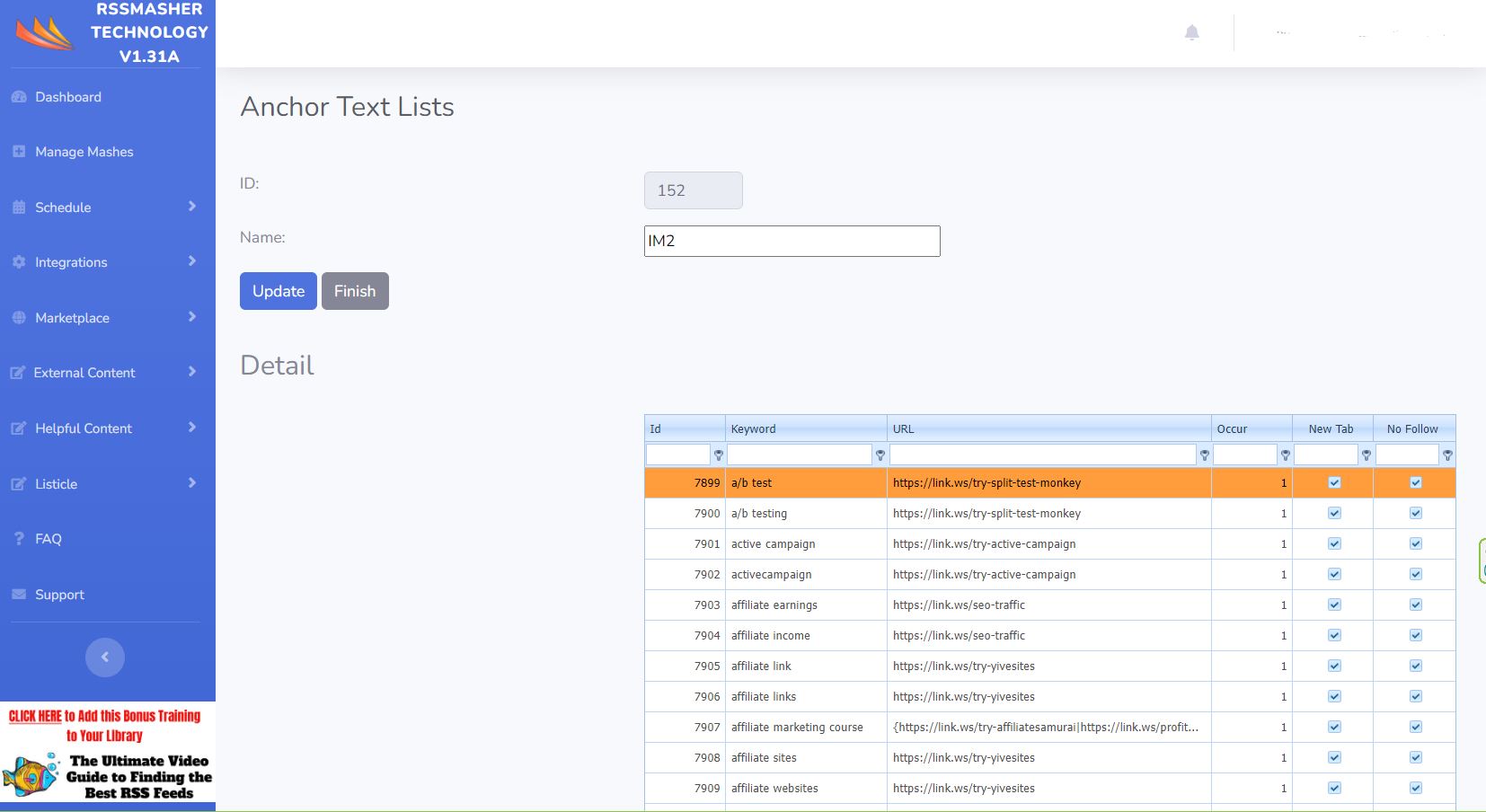 Article Forge Compatibility
The power of RSSMasher extends beyond its standalone features. Through its compatibility with Article Forge, RSSMasher allows you to leverage the automated content creation features of this powerful tool. With Article Forge, you can generate high-quality content for your social media accounts, giving them a viral boost.
The integration is seamless, allowing you to enjoy the best of both tools in one convenient platform.
AiMasher Integration
RSSMasher's integration with AiMasher is another testament to its versatility. With AiMasher integration, you can bulk import, edit, and post AI-generated content directly within RSSMasher. This feature not only simplifies content generation but also allows you to create a unique voice for your content, setting your brand apart from the competition.
RSSMasher's integration with AiMasher is a great way to quickly and easily bend content creation and publishing to your will.
WordAI Integration
RSSMasher's compatibility extends to WordAI, a leading content rewriting service. By integrating with WordAI, RSSMasher allows you to take content from the best RSS feeds and create unique and engaging content in the process.
This integration simplifies the content rewriting process, making it easier for you to produce high-quality, unique content for your websites.
Helpful Content Creator and Listicles
Behind every successful content marketing campaign is what Google refers to as helpful content. Google wants to serve search results that are informative, entertaining, and of value to their audience.
With RSSMasher, you get the Helpful Content feature that adds article-related FAQs, statistics, external sources, and How-To articles. You also get the Listicles feature. The ever-popular listicles element in an article is proven to slow readers down who are skimming articles and get them to engage in the article.
These unique features of RSSMasher assist you in the creation of the types of helpful articles that Google has stated they are looking for. From automated content curation to seamless integration with other tools, RSSMasher empowers you to create content that resonates with your audience – and pleases the search engines.
Swap Imported Images With Image Packs
In the realm of content marketing, visuals play a pivotal role in engaging the audience. To this end, RSSMasher allows you to add images or swap imported images with images from image packs, adding a splash of color and creativity to your content.
Some marketers – like me – do not want to use images from other websites because of the concern over copyright infringement. But that's no longer a worry because RSSMasher can optionally strip-out the incoming images and replace them with images from topic-related image packs within the RSSmasher dashboard. RSSMasher comes with image packs covering numerous topics. But you can also create your own custom image packs from images you have on your computer, from Canva, etc.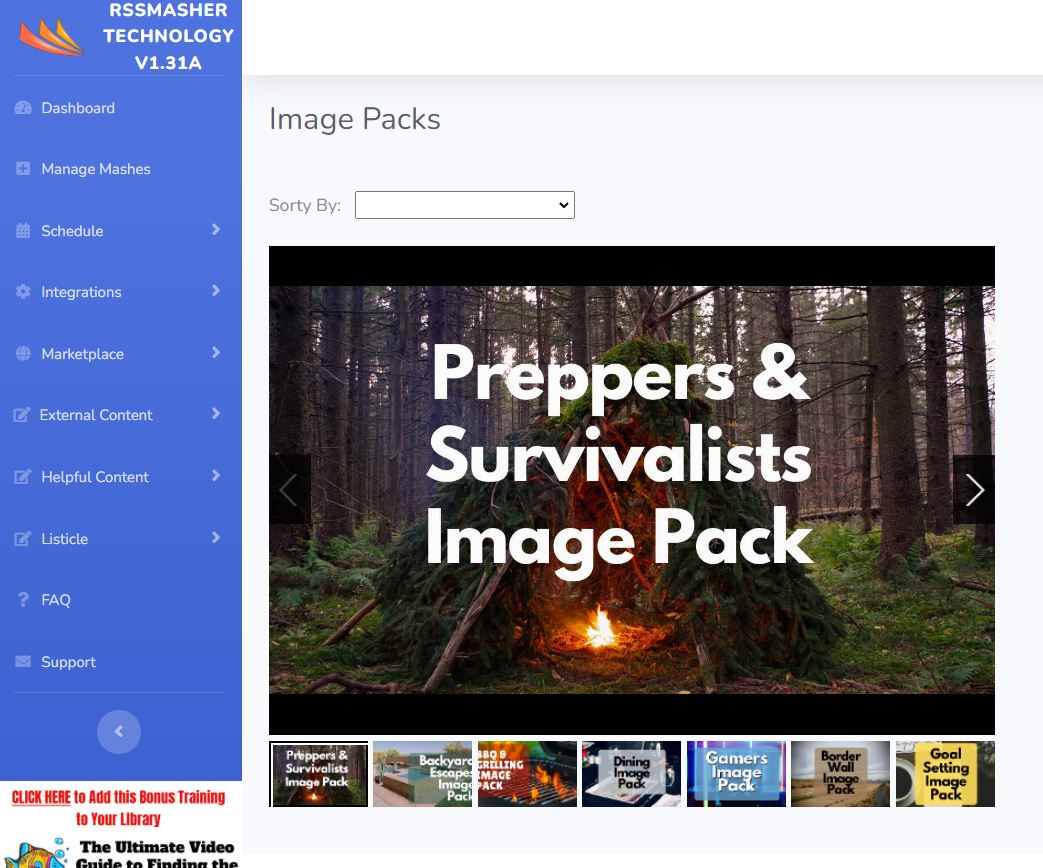 Whether you're curating articles or creating custom RSS mashes, vibrant imagery can take your content to the next level, and it's a great way to break up paragraphs and slow down readers who are skimming articles.
Google Sheets Integration
In the process of content creation and curation, flexibility and organization are key. RSSMasher's integration with Google Sheets allows you to manage external content seamlessly.
For example, you can find great RSS feed content using tools like Feedly. As you find the content you like, you can have it copied over to a dedicated Google Sheet to be used with RSSMasher. RSSMasher will detect new content as it arrives, and it will add it to one of your mashes. From there, it can be published based on the publishing schedule you've set up.
The Google Sheets integration makes external content management a breeze.
Streamlining Content Posting with RSSMasher
Creating content is just half the battle; the other half is effectively posting it across platforms. With RSSMasher, you can streamline your content posting process with integrations with WordPress, MasherSites, Blogger, Tumblr, and Amazon S3.
But how does it work? Let's explore.
WordPress Integration
If you're using WordPress, RSSMasher has you covered. With WordPress integration, RSSMasher automates content posting to your site, saving you time and effort. RSSMasher allows you to have a mash post to a specific category so you can keep your topic silos intact.
From importing RSS feeds to automating content curation, RSSMasher makes managing your WordPress site a hassle-free experience. Note that RSSMasher works with self-hosted WordPress websites.
MasherSites Integration
Looking to boost your content's reach and not have to deal with the ins & outs of WordPress websites? RSSMasher's MasherSites integration can help. While WordPress websites provide a great deal of flexibility in how that can be set up, they can also be challenging for newer website owners to use. Plus, they are one of the biggest targets of hackers worldwide.
MasherSites, on the other hand, provide ease of use for all levels of Internet marketer, and the technical stuff is handled by highly competent professionals. Plus Masher Sites are fast-loading – which of course pleases the search engines.
With MasherSites integration, you get great-looking, fast-loading websites for your automated content to live on.
Blogger Integration
For those using Blogger, RSSMasher's Blogger integration offers a seamless way to share content on social media. This integration automates content publishing, ensuring an ongoing supply of fresh content for your Blogger websites.
RSSMasher's integration makes it easy to share content on Blogger and on other social media.
Tumblr Integration
RSSMasher's Tumblr integration takes content visibility and engagement to the next level. By automating content posting to Tumblr, RSSMasher ensures your content reaches a wider audience.
Whether it's content from a curated feed or AI-generated content, the Tumblr integration makes sharing your own blog posts and other content effortless.
Zapier and Make Integration
Zapier and Make (formerly known as Integromat) have been game-changers for content marketers. RSSMasher's integration with Zapier and Make allow you to configure multiple web hooks to do what you need.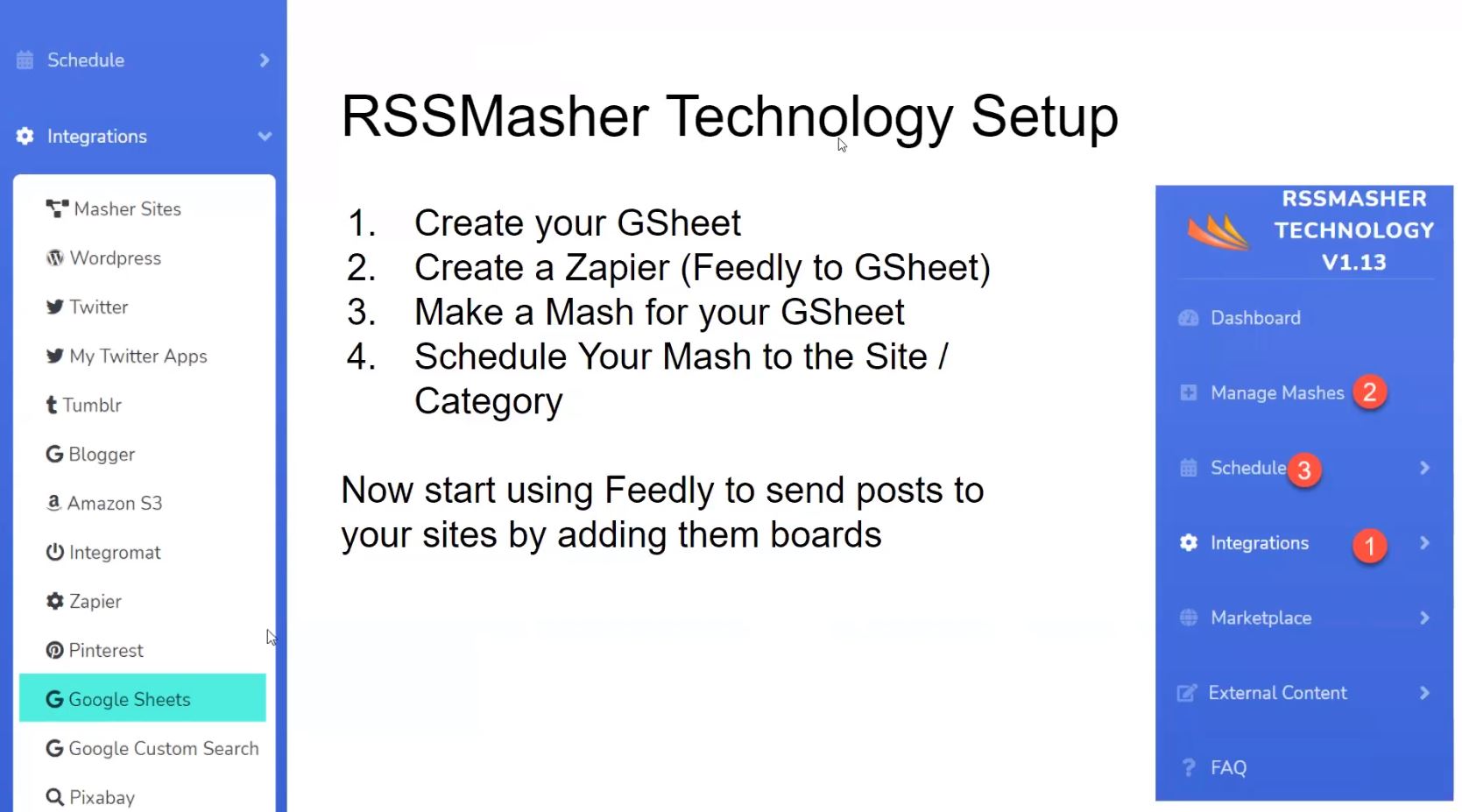 You can use Zapier to make the connection between Feedly and your dedicated Google sheet mentioned in the previous example.
These integrations allow you to automate content management across various platforms, ensuring your content gets moved about properly.
Amazon S3 Integration
RSSMasher's Amazon S3 integration makes content management more flexible. This integration allows you to store images in an Amazon S3 bucket. You can also host websites on Amazon.
Google Image Search Feature
Finding the right images for your content can be a time-consuming task. But with RSSMasher's Google image search feature, you can quickly find images related to your content.
Whether you're curating content or creating a custom RSS mash, the right imagery can make your content more engaging and visually appealing.
Pixabay Image Search Feature
In addition to Google image search, RSSMasher also offers a Pixabay image search feature. Pixabay provides access to a vast selection of free stock photos and videos of superior quality.
With the Pixabay image search feature, you can enhance your content with high-quality visuals without worrying about copyright issues.
Mind-Blowing Advanced Features
The RSS feeds of certain websites come with one of more elements inserted into the articles that you may not want posted on your websites. For example, it might be HTML related to advertisement blocks, links to other content, or text you don't want.
The Advanced tab in an RSSMasher mash makes it possible for you to stripe out HTML links in the article, leaving the anchor text intact.
And RSSMasher's allows you to completely remove sections of a feed and/or replace text. This feature advanced feature comes in quite handy when you're dealing with content sources, such as the New York Times.
Evergreen Content Creation with a Twist
RSSMasher can use your keywords and Article Forge to create new versions of evergreen content over time.
Ultimate Backlink Builder
The power of RSSMasher extends beyond content creation and curation. With Booster Pages integration, social media integration, and Omega Indexer integration, RSSMasher doubles as an ultimate backlink builder.
Let's explore how these integrations boost your backlink building strategy.
Booster Pages Integration
Rev up your backlink strategy with RSSMasher's BoosterPages integration. This feature allows you to generate backlinks to your website from topic-related websites quickly and effortlessly, enhancing your website's search engine rankings.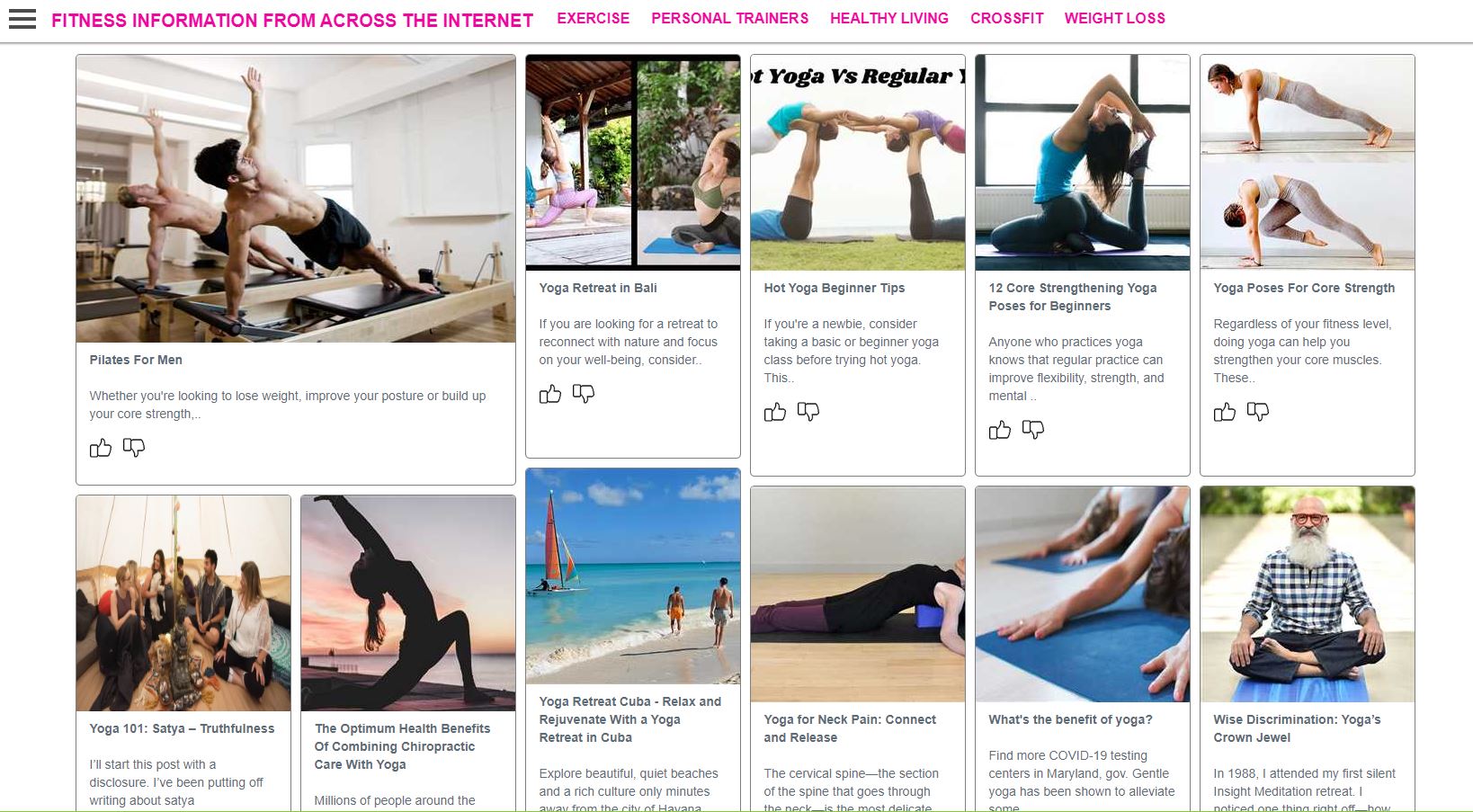 With Booster Pages integration, your backlink building strategy gets a significant boost.
Twitter Integration
RSSMasher's Twitter integration adds another layer to your backlink-building strategy. When you post content to your targeted websites, you can also have RSSMasher publish posts linking back to the website content. RSSMasher enhances the visibility and engagement of your website.
The Twitter integration helps your content gets additional exposure.
Omega Indexer Integration
Rounding off the backlink-building features is RSSMasher's Omega Indexer integration. This integration allows you to automatically submit your new content URLs to Omega Indexer, which will ensure Google is made aware of your new content, helping boost your search engine rankings.
With Omega Indexer integration, your website gets the visibility it deserves. Plus, when AiIndexer launches, it will step up what Omega Indexer is able to do.
Exclusive Benefits of RSSMasher Membership
Beyond its robust features and integrations, RSSMasher offers exclusive benefits to its members. These include access to a private Facebook group and comprehensive online software training.
Let's take a closer look at these exclusive benefits.
Private Facebook Group
As an RSSMasher member, you get access to a private Facebook group. This exclusive group serves as a platform for sharing ideas, learning from other members, and getting the latest updates on RSSMasher.
It's a community of like-minded individuals who are leveraging the power of RSSMasher to boost their social accounts. And one of the cool things that happen in the Facebook group are "Geek Out Friday" sessions conducted by the creators of RSSMasher.
Comprehensive Online Software Training
Knowledge is power, and RSSMasher equips its members with the knowledge they need to succeed. As a member, you get comprehensive online software training that covers everything from setting up RSS feeds to monetizing them. There is over-the-shoulder training on every aspect of RSSMasher. In fact, my personal opinion is that the RSSMasher team sets the standard for great training.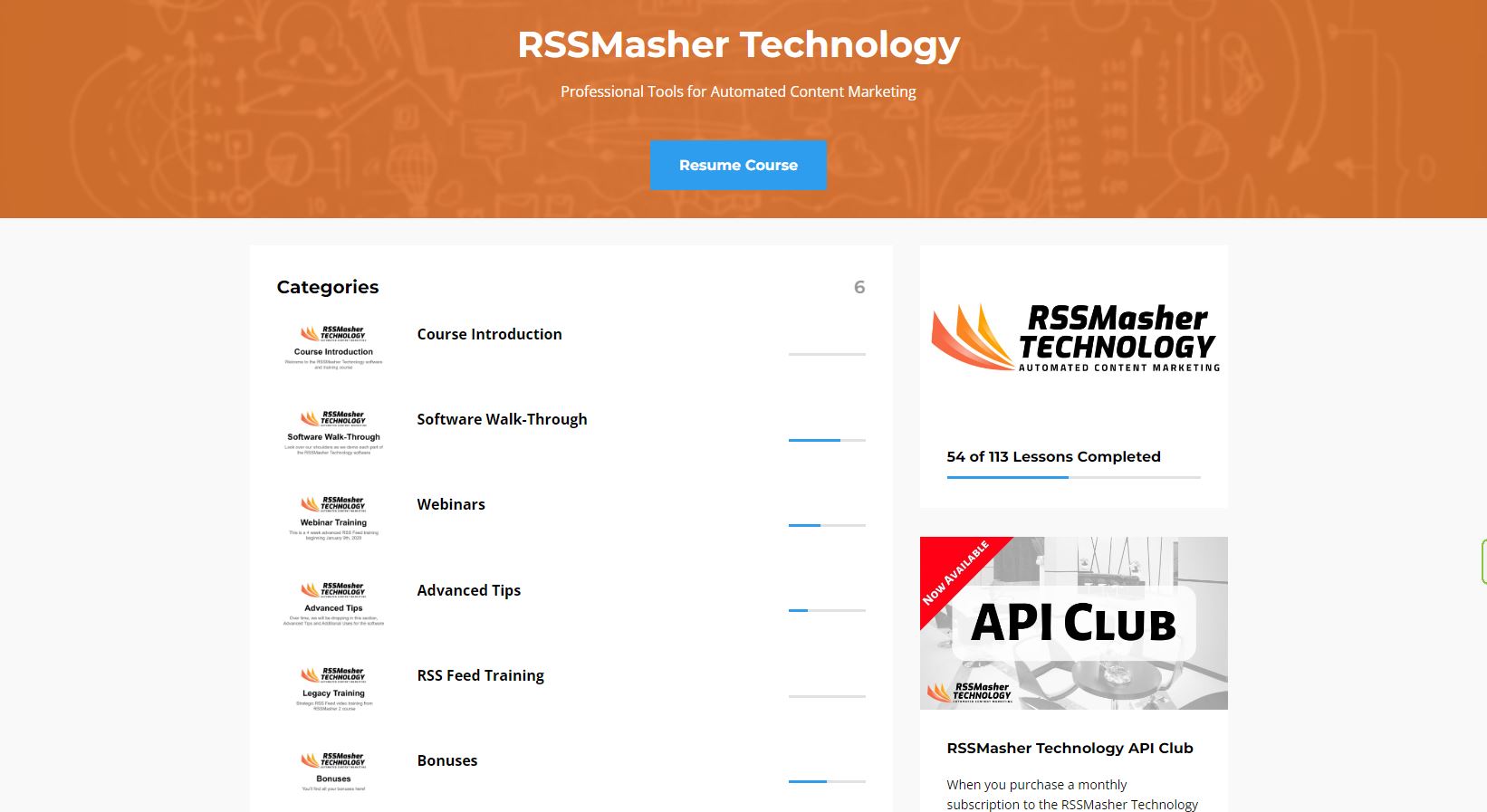 Whether you're a beginner or a seasoned content marketer, RSSMasher's training videos and webinars ensure you're always ahead of the game.
Pricing Options, Money-Back Guarantee, and Updates
RSSMasher believes in delivering value to its users. With flexible pricing plans, a 14-day money-back guarantee, and ongoing version updates, RSSMasher ensures you get the best experience.
But what does this mean for you? Let's find out.
Flexible Pricing Plans and 14-Day Money-Back Guarantee
Whether you're a small business or a large enterprise, RSSMasher has a pricing plan that fits your needs. At the time of this writing, the Standard Plan subscription is $19/month, the Professional Plan is $33/month, and the Agency Plan is $65/month. The prices mentioned are based on annual pricing. Monthly pricing is slightly higher.
And if you're not satisfied with the product, RSSMasher offers a 14-day money-back guarantee, ensuring a risk-free experience for its users.
Ongoing Version Updates
In the ever-evolving world of digital marketing technology, staying current is crucial. RSSMasher recognizes this and ensures its tool remains up-to-date with regular version updates. But that's not all.
Over time, these updates also introduce new features and improvements, ensuring you always have the best tools at your disposal.
With RSSMasher, you're always one step ahead, providing a constant stream of content.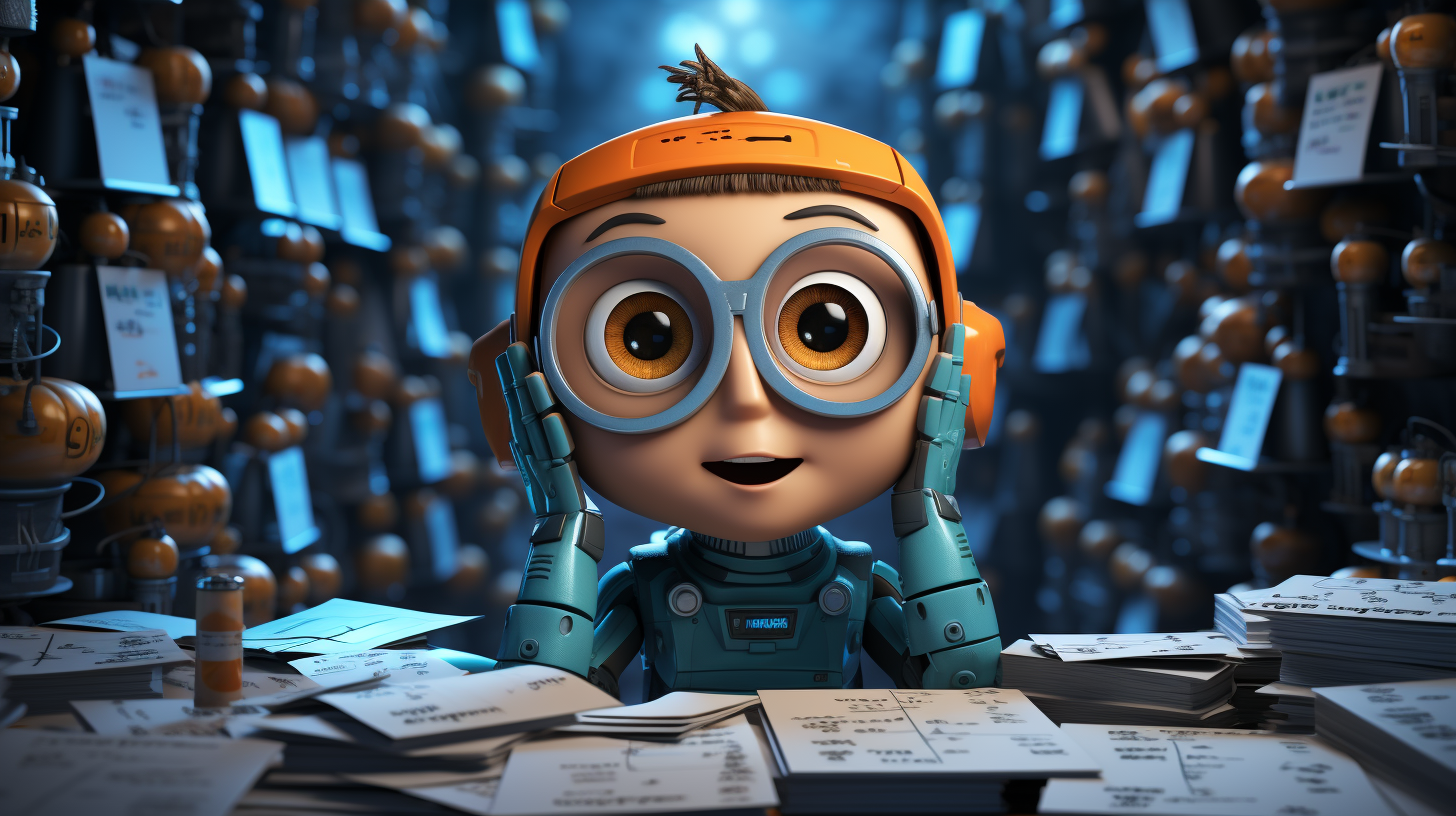 Pros & Cons
Pros
Users praise the quality and quantity of training provided by the creators, Damon and Wayne.
The tool is highly versatile, offering functionalities that users hadn't even considered.
The software is a significant time-saver, automating the process of content creation and publishing.
The software is consistently updated with new features, ensuring it stays relevant with available technology.
Cons
Some users found the software advanced and a bit complicated, but the extensive training videos and patient support team help to mitigate this issue.
The software interface can be daunting for new users.
Some users experienced delays with Pinterest API integration, but Pinterest had lingering issues with their API. As a result, the Pinterest integration was removed from RSSMasher.
Wrapping It Up
Whether you're a content marketer, a local business marketer, a blogger, or a business owner, RSSMasher offers a powerful solution to automate your content marketing needs. From content curation and creation to backlink building and content posting, RSSMasher simplifies every aspect of content marketing. With its robust features, integrations, and exclusive member benefits, RSSMasher is the tool you need to give your or your clients' websites a boost and attract new customers, sales, and commissions. For more information about RSSMasher, click here.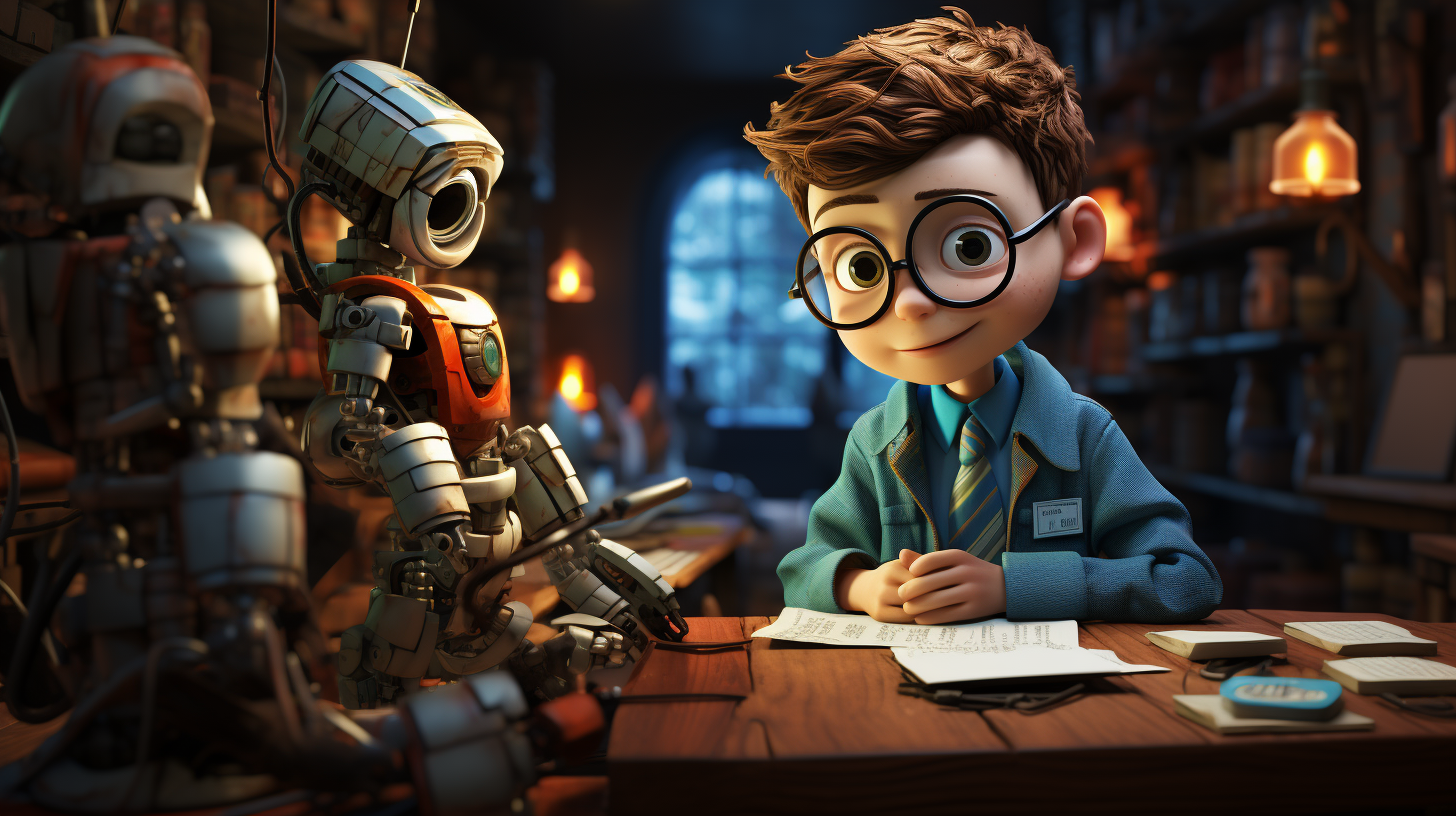 Frequently Asked Questions
What is RSS Masher?
RSSMasher is a software that helps you save time with marketing automation by curating and saving RSS feeds, mashing them with content, links, or images, and posting to social accounts on your schedule.
It automates the process of finding, curating, and sharing content, so you can focus on other tasks. It also allows you to customize the content you share, so you can make sure it's relevant to your audience. With RSSMasher, you can save time and effort while still delivering quality content.
What does RSS stand for?
Depending on who you ask, RSS stands for Really Simple Syndication or Rich Site Summary or RDF Site Summary). RSS is a web feed that allows users and applications to access updates to websites in a standardized, computer-readable format.
What is an example of an RSS feed?
An example of an RSS feed is a collection of a blog's latest posts or a podcast's list of its latest episodes. And it's typically made available on a WordPress blog by appending "/feed" to the domain name. So, for example, the RSS feed for this website is AutoBlogging.org/feed. Just beware that its more suited for computers to read than humans. Feed readers can take the computer-eze of an RSS feed output and clean it up so that humans can easily read it.
How can you receive an RSS feed?
You can subscribe to an RSS feed from a web browser by looking for the RSS Feed button or a link named "RSS Feed" and click "Subscribe to this feed." You can also add the feed URL to your RSS reader of choice. With RSSMasher or RSS plugins, you can enter the RSS feed URL of your choice into the appropriate field in the associated admin dashboard.
How can I create custom RSS mashes with RSSMasher?
RSSMasher allows you to create custom RSS mashes through the combination of content from multiple RSS feeds, as well as incorporating your own content, links, images, and money hooks. Ensure the final output has no artifacts by manually checking it. You input the RSS feed URL in RSSMasher, and RSSMasher will begin monitoring the feed for new content.
Why use RSS?
Publishers use RSS to syndicated their content. For followers of websites, RSS is used to import content into feed readers to keep up with website content. For marketers, RSS is used to import content to your RSS tools and automated content blogs.
Is RSS free?
Yes, RSS functionality is free to use. WordPress website come built-in with RSS feed functionality.
Is RSSMasher free?
No, RSSMasher is a subscription based offering. It does come with a 14-day, no questions asked refund guarantee.
What integrations does RSSMasher offer?
RSSMasher offers integrations with WordPress, MasherSite, Blogger, Tumblr, Zapier, Amazon S3, Google and Pixabay for image search purposes.
Does RSSMasher offer training?
Yes, the team at RSSMasher (Damon Nelson and Wayne Atkinson) excel in the area of training. Far too often, software developers have inadequate training. However, Damon Nelson and Wayne Atkinson have excellent training on how to use every aspect of RSSMasher. They also offer bi-weekly training sessions. And they've even made advanced training courses available.
What does content marketing mean?
Content marketing is a strategic marketing approach focused on creating, publishing, and distributing valuable, relevant, and consistent content to attract and retain a clearly defined audience, with the ultimate goal of driving profitable customer action.
What is autoblogging?
Autoblogging is a blog where content is automatically created with Artificial Intelligence (AI) and/or gathered from other websites using RSS feeds and posted to the blog or website, usually with a frequency determined by the user. The intention is to build up content on a site with minimal effort, although it can raise copyright infringement issues.
What is Article Forge?
Article Forge is an automated content generation tool. Using artificial intelligence, it can create original content in a matter of minutes. It's mainly used by website owners, bloggers, or digital marketers who need fresh content but don't have the time to write it all themselves. The software can generate articles on almost any topic, thanks to its advanced deep-learning algorithms. RSSMasher offers an integration for the Article Forge API.
What is helpful content?
The helpful content system of Google Search produces a signal that their automated ranking systems utilize to guarantee that individuals view original, valuable content curated by people, for people, in search results. The aim of the helpful content system is to provide superior rewards for content that gives visitors a fulfilling experience. Meanwhile, any content that fails to meet a visitor's expectations may not perform optimally. RSSMasher features a Helpful Content element for your articles.
What is a listicle?
A listicle is a type of written content formatted as a list. The term is a portmanteau of "list" and "article." Listicles are popular in online content because they are easy to read and often shareable. They can cover any topic and are typically accompanied by commentary or explanations. Examples of listicles are "Top 10 Auto-Blogging Plugins," "5 Things Businesses can Blog About," or "7 Tips for Effective Content Marketing." RSSMasher features a Listicle element for your articles. RSSMasher has a built-in listicle builder.
What is evergreen content?
Evergreen content refers to content that's always relevant, consistently optimized for search, and remains "fresh" for readers for an extended duration.
RSSMasher Review Video
RSSMasher Review Audio
Social Posts
Facebook



Twitter
Discover why RSSMasher is known as the Swiss Army Knife of automated RSS feed manipulation & publishing. Whether you want to curate posts or you want to create & publish AI content, find out why this is the one you want.https://t.co/cbquTYK6ks

— AutoBlogging.Org (@AutoBloggingOrg) July 23, 2023
Find out about the Swiss Army Knife of automated RSS feed manipulation & publishing. Whether for curating posts or for AI-created content, nothing else is even close. https://t.co/Q7L9ZiNCiy

— AutoBlogging.Org (@AutoBloggingOrg) July 23, 2023
Listen to why RSSMasher is known as the Swiss Army Knife of automated RSS feed manipulation & publishing. Whether you want to curate topically related posts or publish AI content, hear why this is the one you want.https://t.co/Bcj3GZgXWs

— AutoBlogging.Org (@AutoBloggingOrg) July 24, 2023